Ljubljana, the capital of Slovenia
Ljubljana is the capital of Slovenia and with almost 300 000 inhabitants its largest city. It has been inhabited since prehistoric times and many remains of the Roman town of Emona can still be seen while strolling the streets. The vibrant old town is placed between a castle-topped hill and the river of Ljubljanica, with plenty of restaurants, cafes and bars offering service in cobbled streets. The easily walkable city centre is rich in Baroque, Habsburg and Art Nouveau architecture with numerous museums and galleries offering a thorough insight into the nation's and capital's history. Concerts, sporting events, science fairs or food festivals fill the streets and squares all through the year, making the city inviting and attractive for everyone.
Ljubljana is conveniently located in the heart of Slovenia, meaning that any part of the country can be reached within an hour or two: the subterranean world of the Karst region and the Adriatic sea in southwest, limestone mountains and charming lakes of the Julian Alps in the north and northwest, or hilly eastern regions with green vineyards and numerous spas.
J. Stefan Institute
J. Stefan Institute was founded in 1949 and is now the leading Slovenian research organisation. A staff of almost 1000 is engaged in a broad spectrum of basic and applied research in the fields of natural sciences and technology with about half of the Institute's departments focusing on research in physics and material chemistry. The Institute successfully collaborates with academic institutions, most notably with the University of Ljubljana. In the past decades, a very successful and world-renowned soft-matter research community has formed at the Institute in close connection with the Faculty of Mathematics and Physics.
J. Stefan Institute is located in the south-western part of Ljubljana, within walking distance from the city centre.
The conference will take place in Peterlinov paviljon (Jadranska ulica 26, Ljubljana).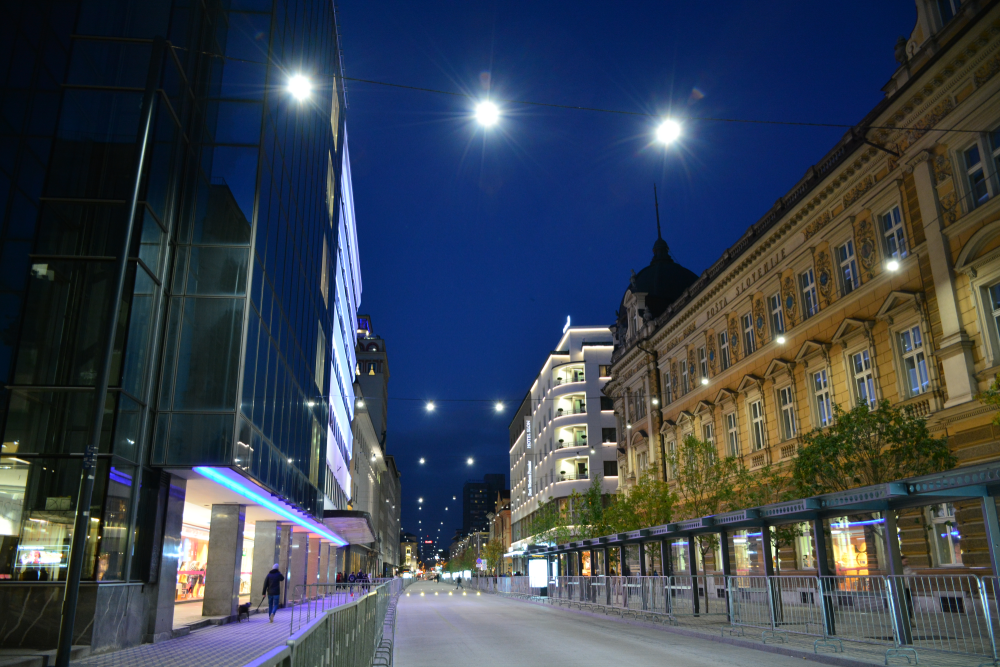 Photo by Mojca Vilfan